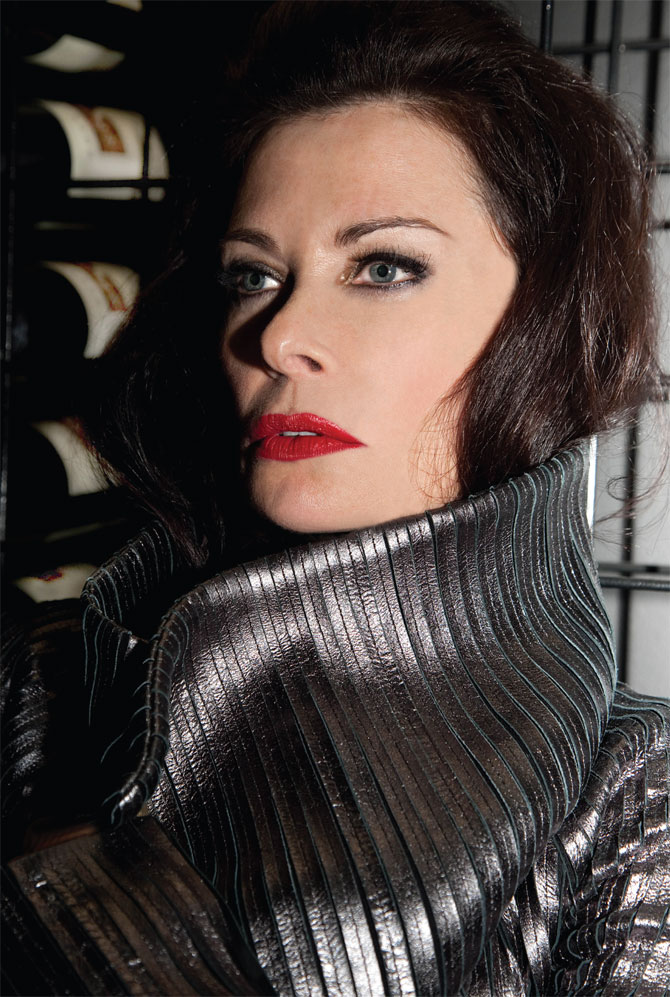 We're excited to announce another TV veteran has joined the cast of Night Terrace – Jane Badler, best known as the huge-haired, hamster-eating reptilian overlord Diana in the classic 1980s TV series V!
Jane will appear as the only person who knows how and why Anastasia's house is travelling in space and time. But is she a hero or a villain?
In a prolific television career, Jane was a lead in the late 80s version of Mission: Impossible, returned to V for the second series of the 2009 remake, and has appeared on numerous shows including The Highwayman, Fantasy Island, Falcon Crest (where she squared off against Vertigo star Kim Novak), Murder She Wrote, Sky Trackers, Cluedo, Blue Heelers, Spicks and Specks and Offspring.
Night Terrace will be the second time she's been head to head with Jackie Woodburne, as Jane had a four-month run in Neighbours in 2010 playing a femme fatale named (surprise!) Diana.
Jane also has a successful singing career, with albums including The Devil Has My Double and Tears Again, and she's currently recording in LA. Her latest single, "Volcano Boy", is released on March 31st. You can find out more via her web site, janebadler.com.
Night Terrace has reached 80% of it's budget but we still need to cross that line to produce the show! Become a backer now!