We loved it during season one when we asked people to be in Night Terrace and they enthusiastically said yes – and this season, we have some more great actors and comedians joining us! We've already confirmed the return of Virginia Gay (All Saints, Winners and Losers) and Jane Badler (V, Mission: Impossible), and our fantastic ensemble players Dave Lamb (Bell Shakespeare) and Amanda Buckley (Impro Melbourne, Graham Clone: Virtually Live!).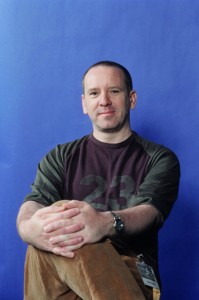 Joining us for the first time, we have Gary Russell! Gary might be best known for his long-time work writing Doctor Who novels and writing and directing audio adventures with Big Finish, but did you know he also played Dick in the television version of The Famous Five??? Amazing!
Gary is no stranger to audio, having appeared in numerous Big Finish productions as various computers, psychic worm and, in one story, "First Yokel". We won't say too much about his appearance in season two of Night Terrace, except that he'll be in the first episode of the season and his character will definitely have a name.
Also joining us for season two is Lawrence Leung! Lawrence is an award-winning stand-up comedian, you might know Lawrence from his ABC1 comedies Choose Your Own Adventure and Unbelievable, or most recently from starring in and writing episodes of Australia's first kung fu comedy series, Maximum Choppage for ABC2 (still available on iView!).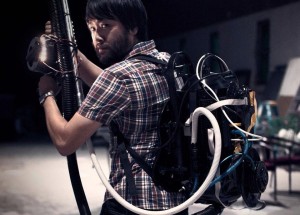 Lawrence is currently performing his new stand up show The Escapist at Melbourne International Comedy Festival until April 19. Lawrence may have solved a Rubik's Cube while skydiving and have a Jedi named after him in a Star Wars comic, but he's never travelled through time and space with Susan from Neighbours, so we're happy to give him a new opportunity for geekery! Though we'll keep the nature of his role a secret for now…
Watch out for more guest star announcements in the near future!