Recording for season two of Night Terrace is well underway, with six of our eight episodes recorded! Well, mostly recorded. Night Terrace production can be quite timey-wimey, as actor availability leads to gaps to be filled later, but our company actors Dave Lamb and Amanda Buckley are always on hand to fill in a missing voice. Hearing Dave Lamb play a 1950s Tea Lady is… interesting.
Our first recording day saw Lawrence Leung and Mad As Hell's Emily Taheny joining us, while the second brought us Gary Russell, Jane Badler and Ian Smith. Yes, Harold From Neighbours joined Susan From Neighbours for the time-traveling adventure you've always hoped for. And they were all brilliant.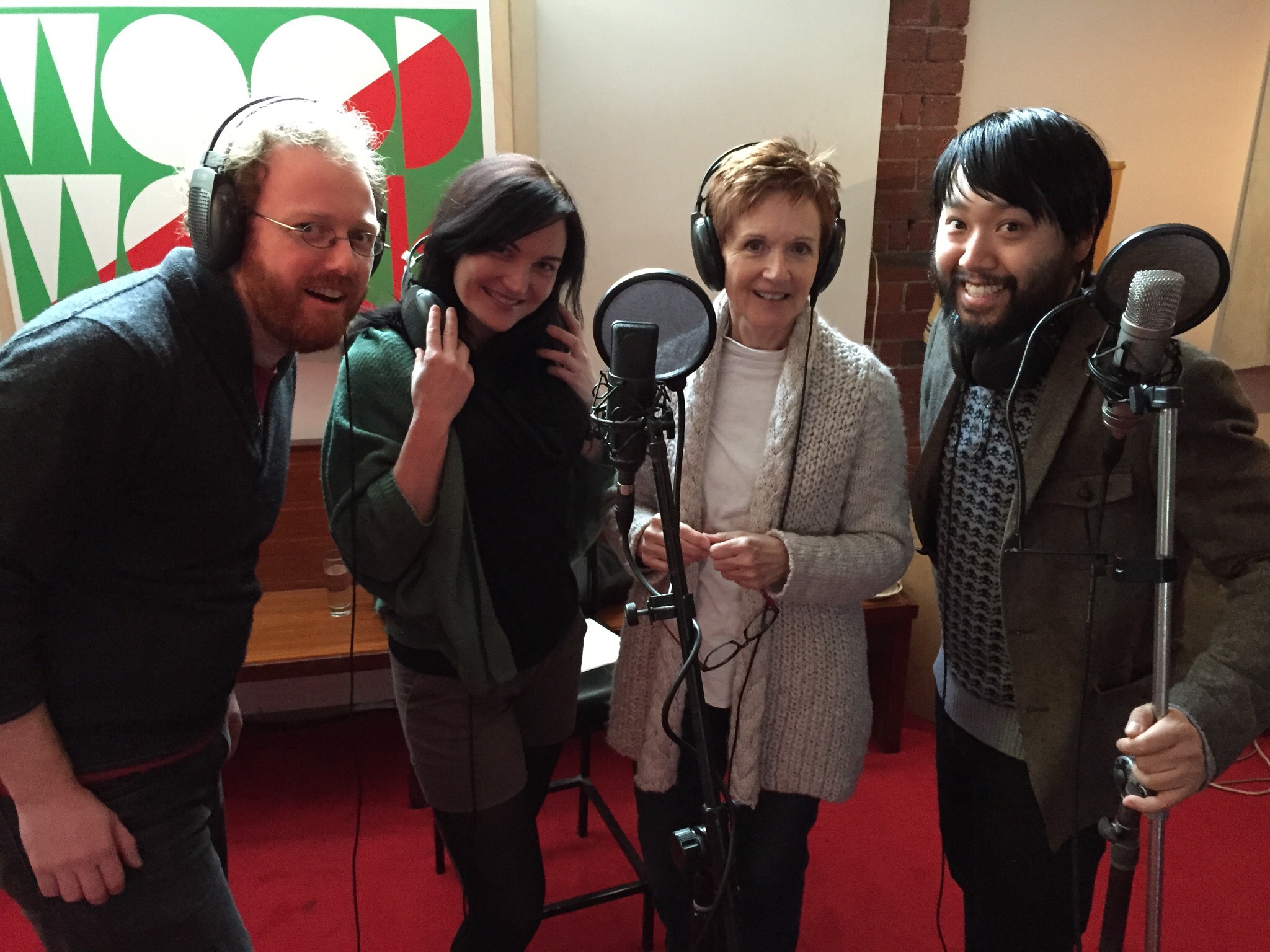 One of our other welcome visitors this year has been Madame Fromage, our caterer!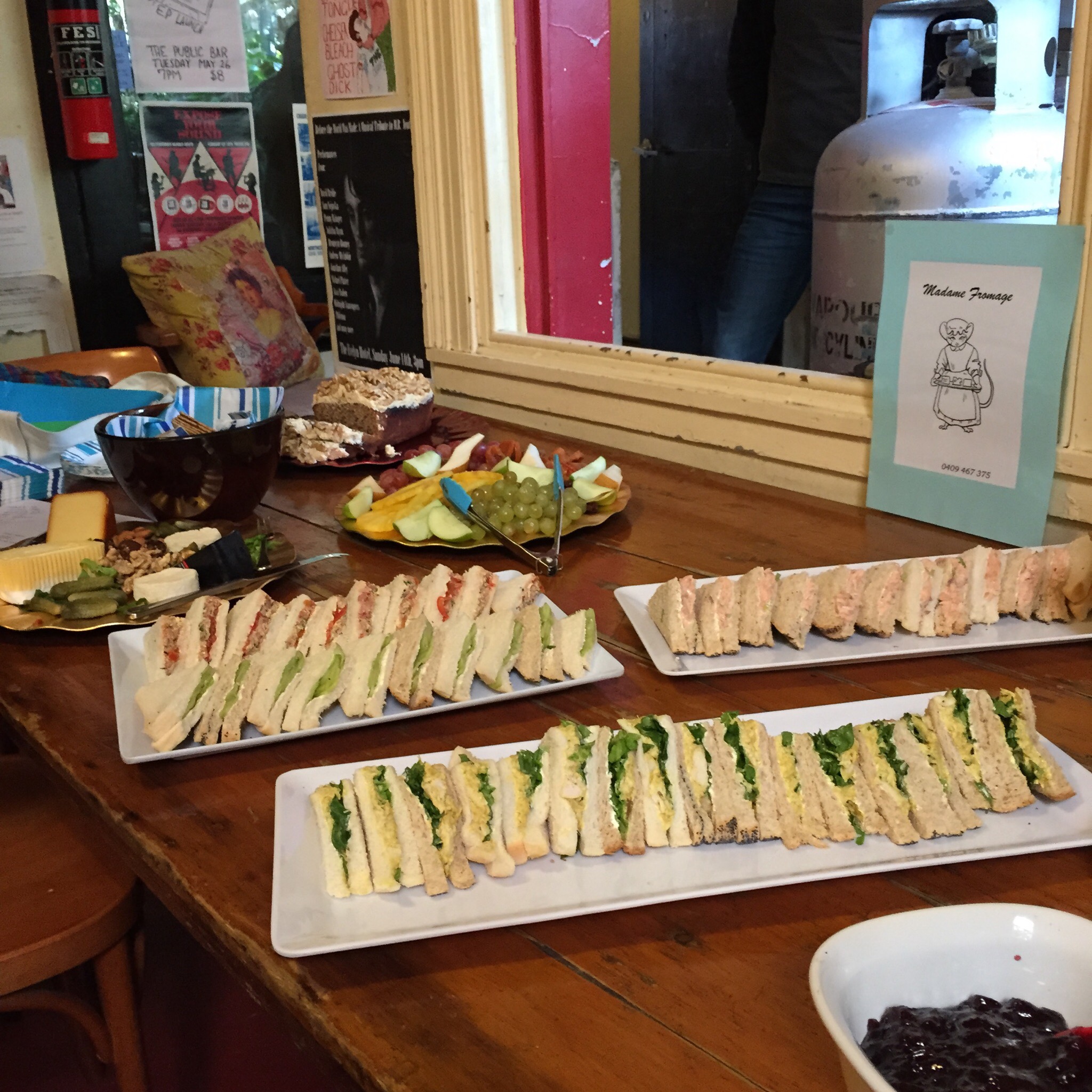 We always stress we can't make this show without the generosity of our listeners, but Madame Fromage brought crowdfunding to a new level by graciously donating lunch! Not only did this free up our budget to put more money toward hiring actors and studio time, it also gave us more time, since we no longer had to be up late making sandwiches the night before a studio day. (Yes, that's the glamour of audio comedy production.) We heartily recommend you hire her for your next crowd-funded audio production recording/historical banquet/event.
Our main studio this year has been Bakehouse Studios in Richmond, a massive warren of rooms mostly used as a rehearsal studio. Most musicians in Melbourne have been to Bakehouse at some point, with John and David realising on arrival that they had recorded there 20 years ago when it was Stable Sound. An enormous image of Nick Cave (and The Boys Next Door) greets you as you enter, and by the evening the huge beer-garden-like central courtyard is full of tattooed and pierced musicians. At one point we discovered Frenzal Rhomb were rehearsing in the next studio. We could hear them through the wall of the control room, but we're confident you won't in the finished episode!
We then spent some more intimate days at the Sample And Hold studio, with Andrew McClelland and Ming-Zhu Hii joining us for an afternoon of space travel. And then The Chaser's Andrew Hansen came down from Sydney to record a couple of episodes with us. And a prequel scene. And some webisodes. We may have been out of control. We also made him tell us how great it was to work with us while we recorded him. At that point it had become more of a hostage situation.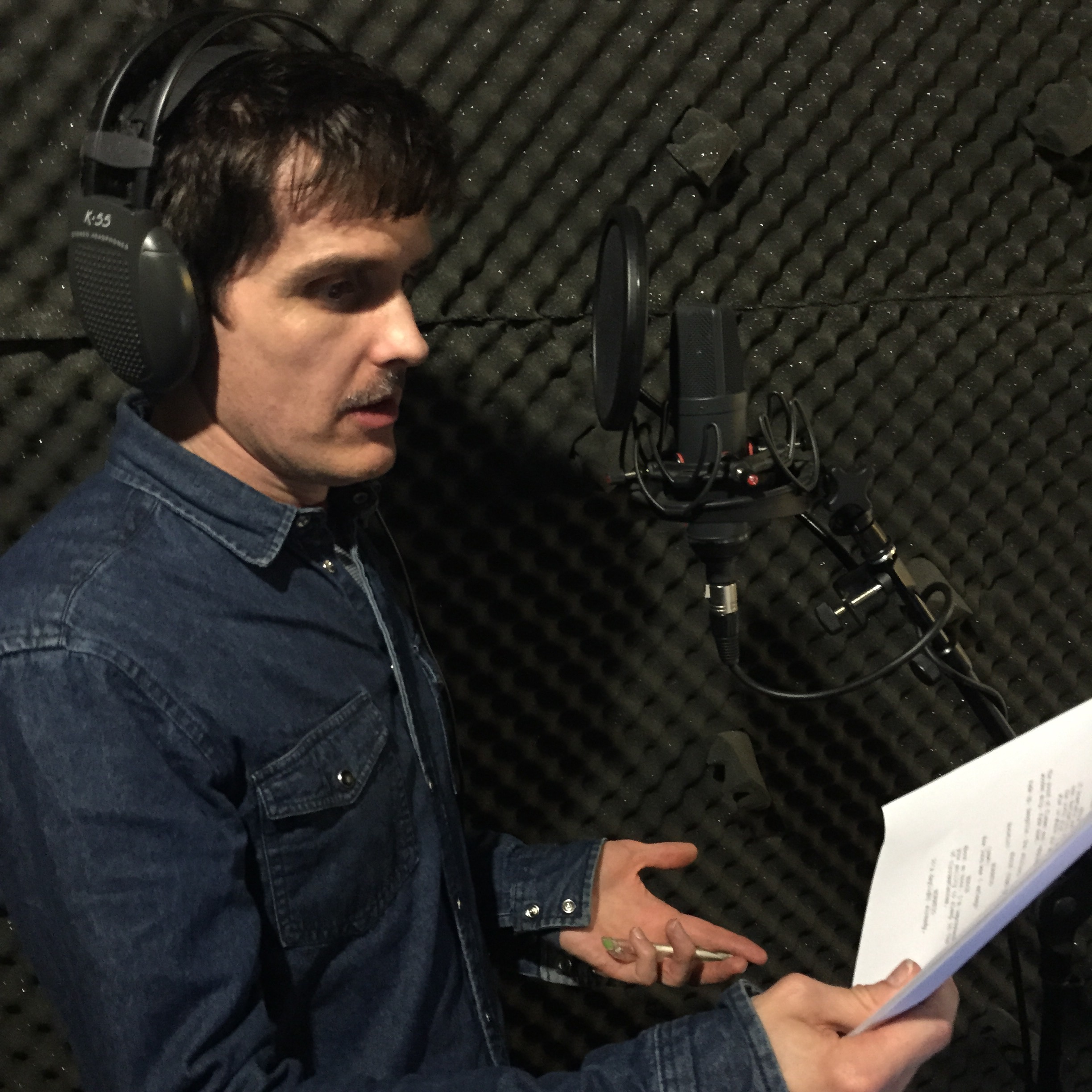 We have one more major studio day left, as well at least two smaller sessions and our live show (September 12! Book those tickets now!), but we have great stuff in the can and we're looking forward to sharing it with you.