We're thrilled to announce another member of the guest cast – not just one of our favourite actors but one of our favourite people, Toby Truslove!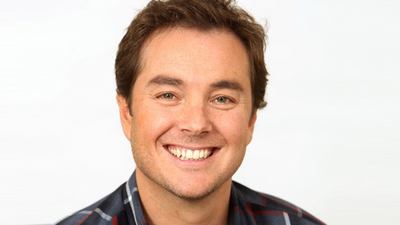 Toby is well known to viewers of ABC comedy, with leads in Outland, Laid and The Strange Calls. He starred in the feature film Scumbus, and his TV drama credits include All Saints, McLeod's Daughters, The Strip and Tangle. He has extensive experience on the stage including Belvoir St's production of Private Lives, Melbourne Theatre Company's The Cherry Orchard and Bell Shakespeare's Troilus & Cressida. He's also been a regular on celebrity game shows including Thank God You're Here, Randling, Slideshow and the TV adaptation of popular radio show The Unbelievable Truth. He was even a guest on an episode of Splendid Chaps!
He'll be playing an alien in an episode of Night Terrace, a role he was born to play. In real life Toby's a big fan of science fiction, but Night Terrace isn't his first role involving a spaceship…
You can get involved too! Click here for details on how you can help make Night Terrace.