Thanks to the generosity of our Kickstarter backers, Night Terrace recorded a special episode live in front of an audience!

Night Terrace: Situational Awareness was recorded in front of a live audience at the Student Union Theatre at Melbourne University in Parkville over two sessions on September 12, 2015. This special episode will be released along with the rest of season two in early 2016 (and earlier to our Kickstarter backers).
As well as stars Jackie Woodburne (Anastasia Black), Ben McKenzie (Eddie Jones) and Petra Elliott (Sue Denholm), the live episode includes the voice talent of company player Amanda Buckley (Impro Melbourne, Impromptunes) and guest stars Eryn Saunders (Sonnigsburg, Night Terrace season one), Steven Gates (Tripod) and Tegan Higginbotham (Upper Middle Bogan, It's a Date, Holding the Man)!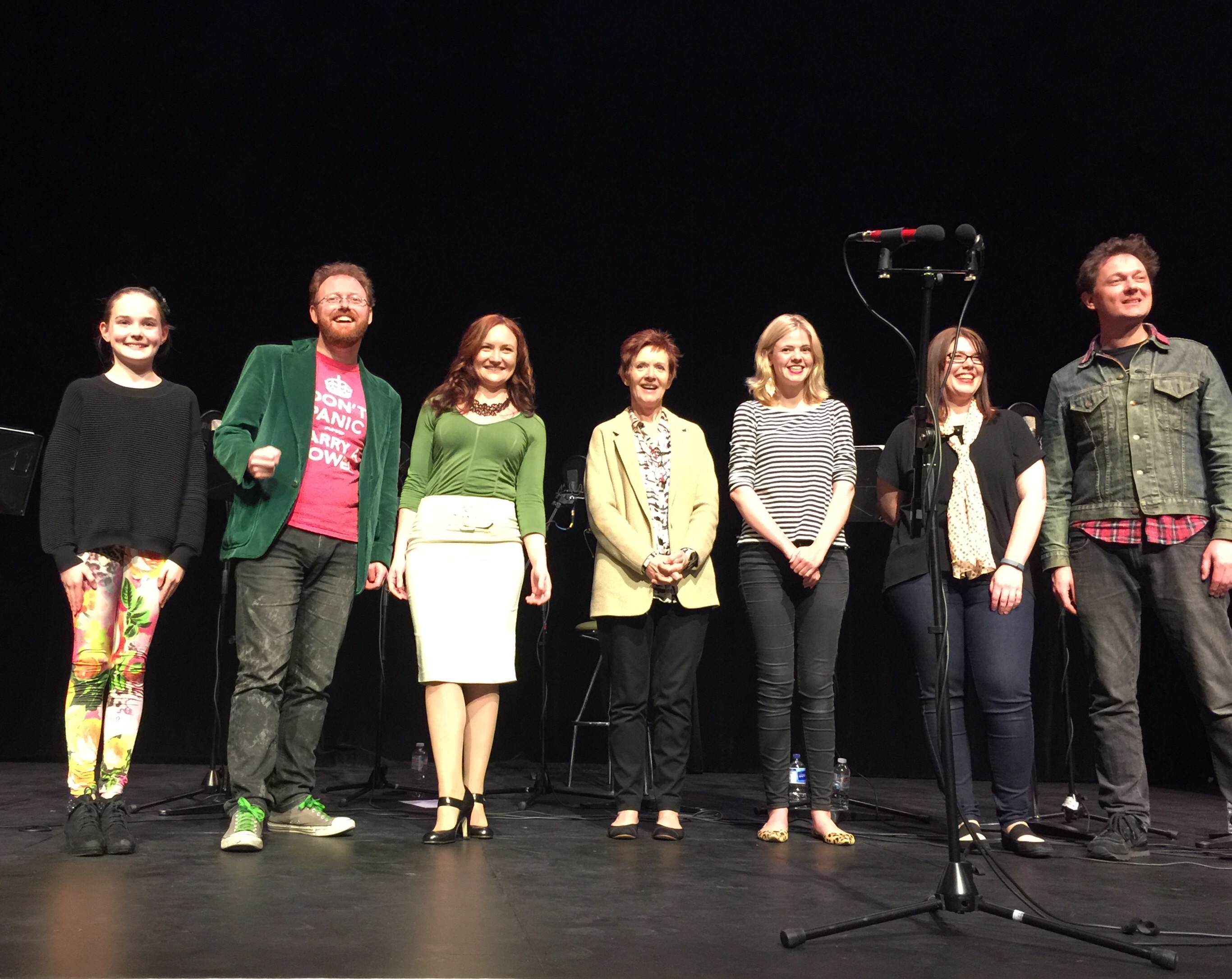 We'd like to thank all the audience members, the live cast and crew, the Student Union Theatre and all of our amazing Kickstarter backers for making this happen!
Here's the promo video we made to promote the live show; it contains some behind the scenes footage of the Night Terrace cast in the studio: